How Can RetroMAD1TM Help?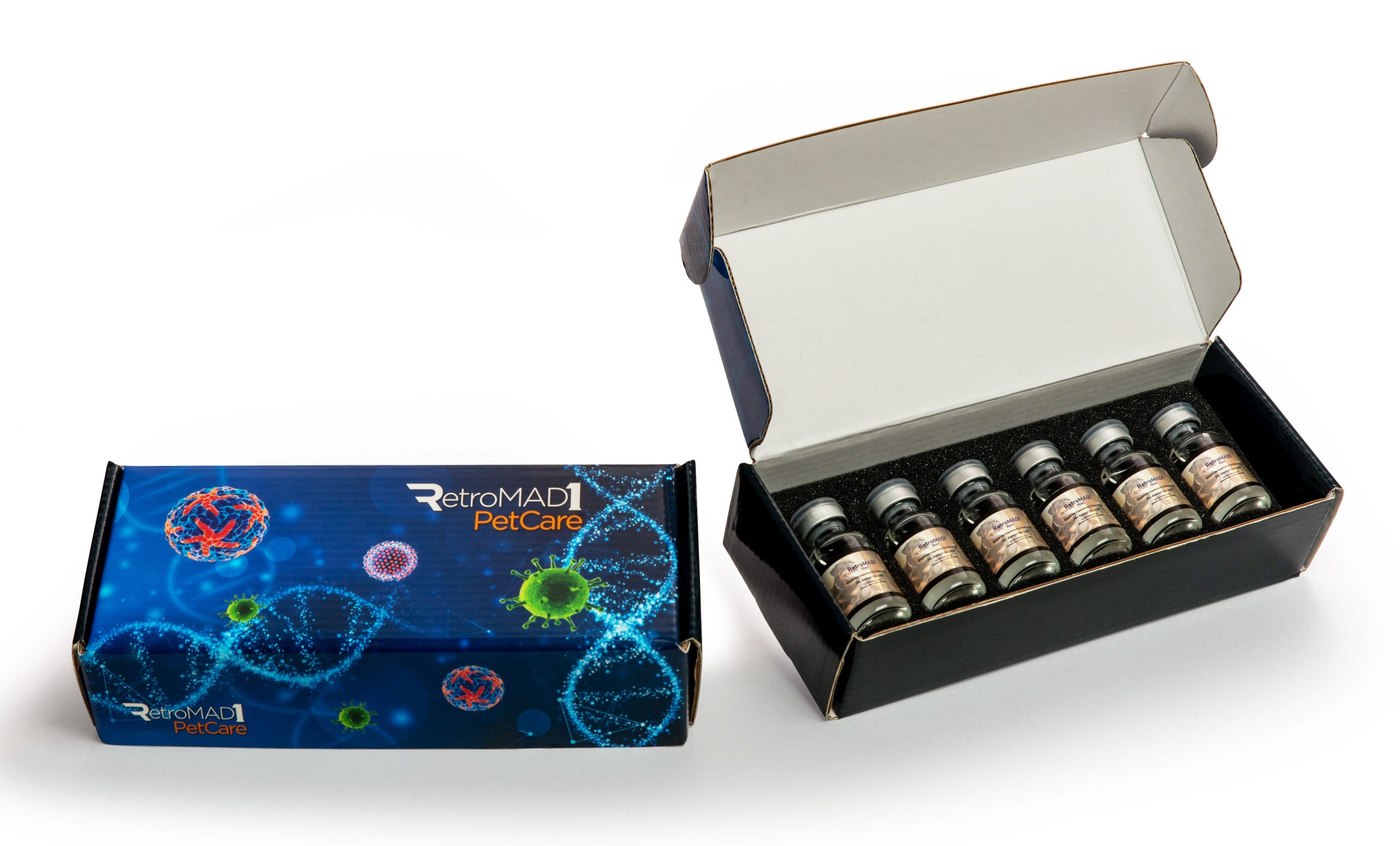 RetroMAD1TM is shown to treat against the following medically important viral diseases in pets:
Feline Leukemia (FeLV)
Feline Infectious Peritonitis (FIPV)
Feline Immunodeficiency Syndrome (FIV)
Canine Parvovirosis (CPV2)
Canine Distemper (CDV)
RetroMAD1TM is a protein comprising 3 well-known antiviral peptides that are purposefully fused together to enhance the antiviral activity of these peptides. The 3 antiviral peptides are retrocyclin, MAP30, and dermaseptin-1. Each antiviral peptide has specific killing activity against viruses during their invasion in the cell and in the body. Please visit our company's website for more information: www.biovalence.com.
An important benefit that is derived from years of research is to create an antiviral protein that can withstand the digestion of the gut enzymes. RetroMAD1TM has been scientifically proven to be absorbed by the gut and into the blood within 1 – 1.5 hours after an oral administration. RetroMAD1TM lasts up to 2 – 3 hours in the blood depending on the initial oral dose.
The major advantage of RetroMAD1TM over interferon omega or GS441 is its ease in administration.  RetroMAD1TM is given orally. This ensures dedicated pet and pet owner compliance, especially in the long-term treatment of FeLV and FIV.
Find out how RetroMAD1TM can be used to combat these viruses: