How Can RetroMAD1TM Help?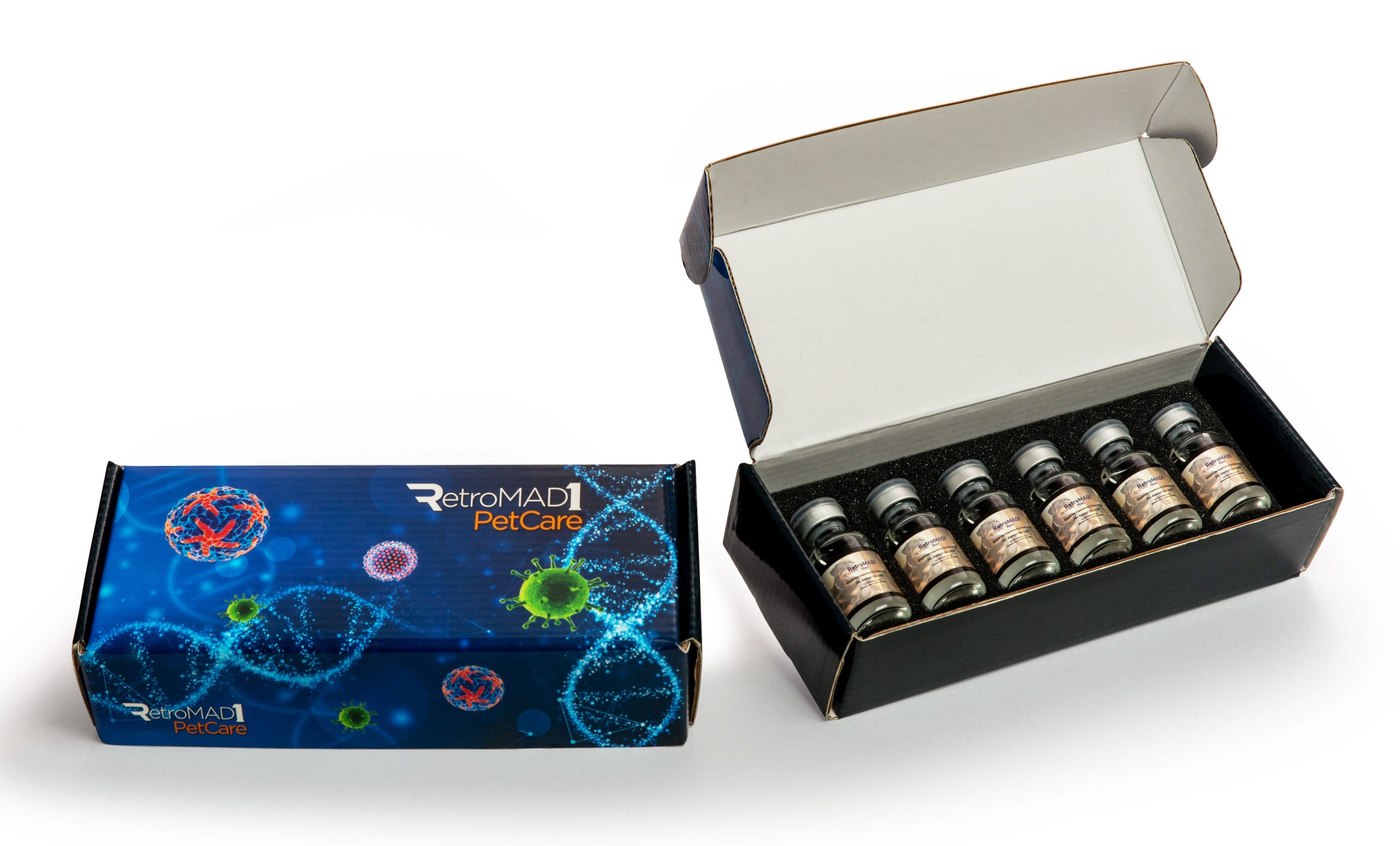 When the animal's immunity is not impaired, its immune system will mount a strong defence against viral attacks. The first line of defence is the deployment of immune cells called Natural Killer T cells, also known as Cytotoxic T cells. These Cytotoxic T cells are produced in the bone marrow and they will attack the virus by eliminating host cells that have been infected by the virus.
RetroMAD1®: AID IN THE NATURAL DEFENCE AGAINST FeLV, FIV, FIP, FPV AND CANINE PARVOVIROSIS
Unfortunately, in a good number of viral infections (e.g. FIPV, FPV, CPV2, CDV), the viruses multiply too rapidly for the Cytotoxic T cells to stop it in its track. More often than not, these viruses (e.g. FeLV, FIV, FIPV, CPV2) are also known to suppress the body's natural defence mechanisms by several means. This phenomenon is called immuno-suppression and will last as long as the virus titres or load are high in the animal. The infection becomes a full assault on the animal and the animal comes down with the disease. These are then referred to as viral infections of medical importance or pathogenic viral infections. In many cases, the fatality is high.
RetroMAD1 is a novel proprietary recombinant protein that is shown to reduce the overwhelming assault by the virus on the animal, working hand-in-hand with the animal's natural defence in pets, e.g. feline leukaemia, feline immunodeficiency syndrome, feline infectious peritonitis, feline panleukopenia and canine parvovirosis.  RetroMAD1 is designed and bio-synthesized from 3 different antimicrobial peptides that occur naturally in animals and plants in their defence against viral infections.